Review More Than Code
The first platform for easy and trustful software validation.
Pick a pull request
to do its functional review!
25 OCTOBER 2024
FIRST CLASS
26 OCTOBER 2024
LOW COST
i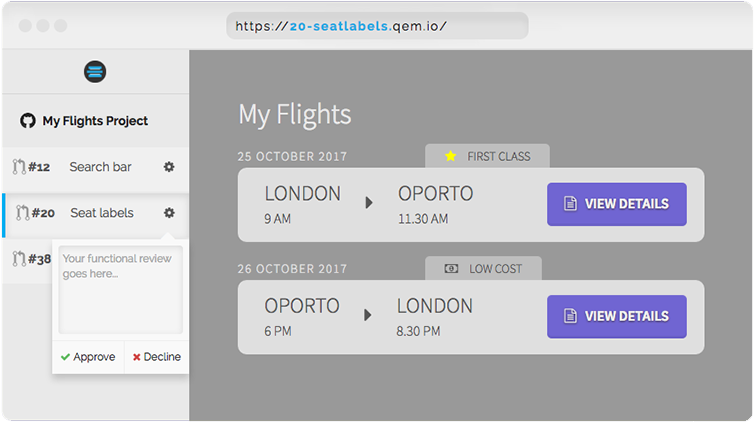 Great!
QEM will now wait for your new pull-requests.

Faster Delivery
Keep the flow by pairing feature review
with development.

Better Quality
Avoid reviewing large bulks of features in shared environments.

Device Agnostic
Conduct your reviews where they fit better: desktop, tablet or mobile.